Institut Mittag-Leffler offers branded products. They are exclusively sold in the main building. For purchases contact the IML Administration.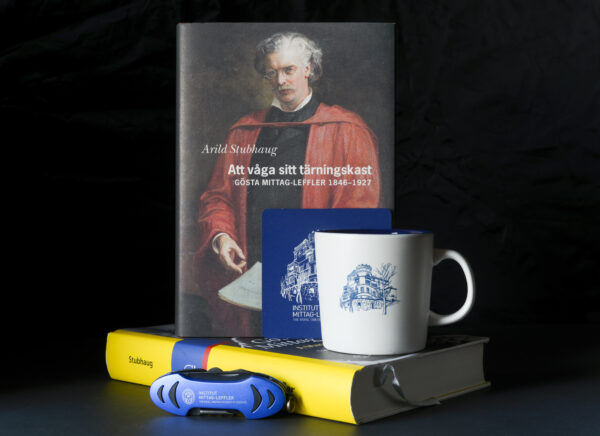 All prices in SEK.
Mug 60 
Thermos mug 190 
Polo shirt 600 
T-shirt 550 
Tote bag 170 
Multi tool  50 
Coaster  35 
Books for sale
Stubhaug, A., Att våga sitt tärningskast: Gösta Mittag-Leffler 1846-1927. Atlantis, 2007. Swedish edition, 200 SEK.
Stubhaug, A.,Gösta Mittag-Leffler: A Man of Conviction. Springer, 2010. English edition, 300 SEK.